Send a bulk SMS mailing from your computer (pc or mac) or tablet: notifications delivered fast and targeted.
In recent years, text messaging has become an even more popular tool for business marketing. Here's why: text messaging has an open rate of 98%, and text messages are read on average within 90 seconds of reception. Text messaging is the most direct, fast, and effective communication medium available today.
Smstools is easy to use by anyone; both large and small companies are already using this technique to send notifications to their target audience. From your computer, you can send SMS notifications -in a few clicks- directly to (a selection of) your phone numbers.
Sending an SMS from a computer is fast and straightforward. With the many text messaging options for your computer, you can find the perfect solution for your business. If you want to send quick and targeted notifications to your customers or employees, SMS is the best channel. After all, almost everyone always has their smartphone with them. You can quickly share information with the right recipients. Sending business text messages online is easier than ever.
How to send bulk SMS mailings from your computer?
Our SMS platform is user-friendly and works on any web browser, which means you can send from any computer connected to the Internet.
You will need a Smstools account to send an SMS from your computer.
Sending text messages from your computer involves only four steps:
Register for an account on our Smstools website. (or click the button below!)
Please choose one of our virtual numbers or use a standard short number to send the messages.
Add the phone numbers of the contacts.
Click "send message."

Simple, instant, and secure.
Want to use SMS marketing yourself? Create your free test account here.
REGISTER
Sms-communicatie
sms-marketing
sms-software
computer
pc
tablet
mailing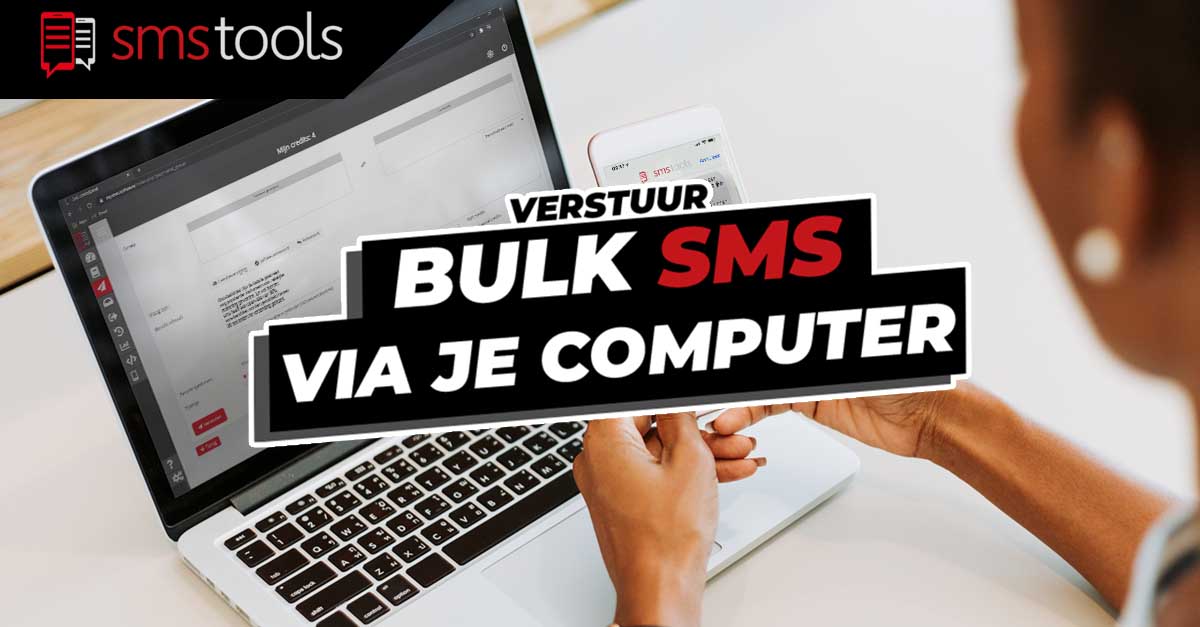 Send a bulk SMS mailing via your computer (pc or mac) or tablet : notifications delivered fast and direct

5
of the
5
based on
521
user reviews.